Introduction
Anime has a dedicated fan base worldwide, and its popularity continues to soar as new and exciting series capture viewers' hearts. We will share some anime websites where you can enjoy your anime without any lags 😳.
Whether you're a long-time anime enthusiast or a newcomer eager to explore this vibrant world. Finding the right websites to watch anime for free can be a game-changer. But before that check out 25 must-watch anime in our previous post.
Now let's move on 😁!
In this blog post, we'll introduce you to some of the best anime websites that offer a vast selection of anime titles, all accessible without subscription fees or minimum amount.
---
1. Kayoanime: Only for Otaku lovers 😇
Kayoanime is a website that offers free anime downloads in English sub, dub, and dual audio formats. It also has a blog section where you can read about the latest anime news and updates 🤗. Some of the popular anime series and movies available on Kayoanime are Naruto, Bleach, Black Clover, and more.
Are you looking for a specific anime title or genre? Feel free to visit Kayoanime 🤓. It is one of the best anime websites for free anime watching.
---
2. Aniwatch: Stream Anime Hassle-Free
Aniwatch has a simple and intuitive interface that makes navigating its vast collection of anime easy for users. This website boasts a diverse range of genres, from action-packed shounen to heartwarming slice-of-life stories. No sign-up is required so that you can stream your favorite shows immediately! 😎
Aniwatch is one of the best platform anime websites online for every anime fan. Say goodbye to hassles and hello to uninterrupted anime bliss as Aniwatch caters to your cravings with convenience and style – one of the best anime websites to watch.
---
3. Crunchyroll: Your Gateway to the Anime Universe 🤩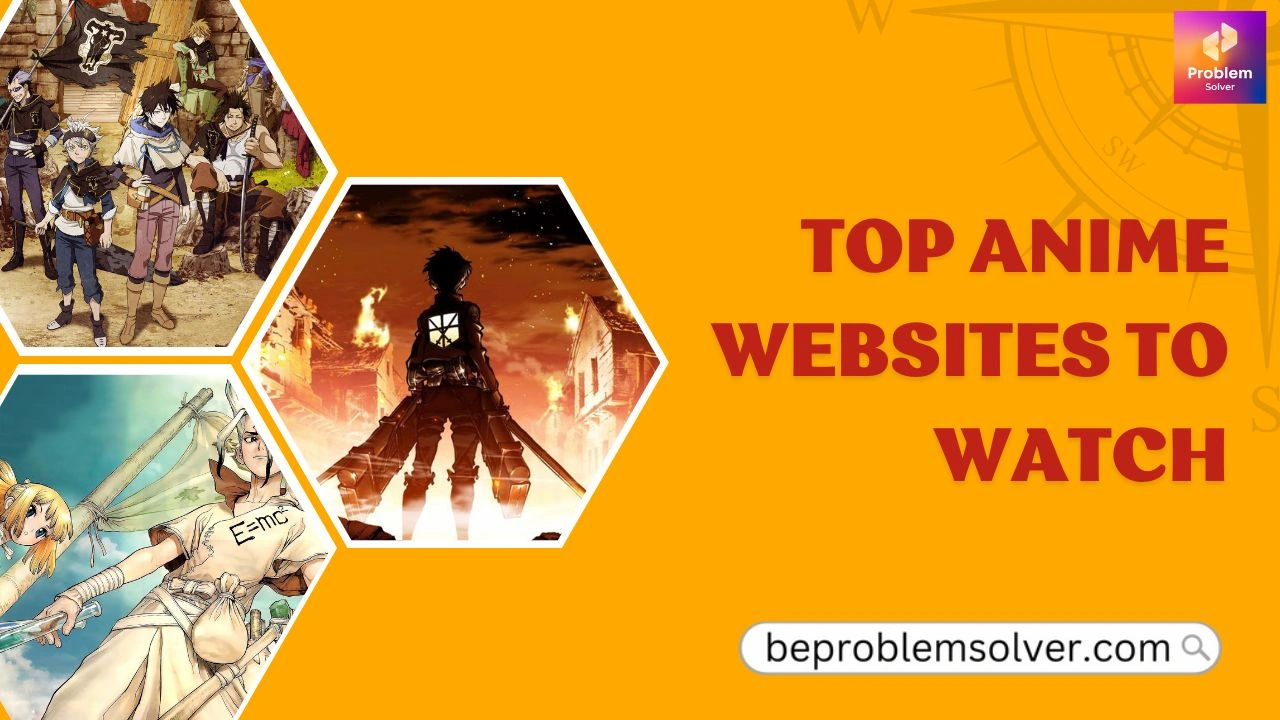 Crunchyroll is a powerhouse in the anime streaming world. It offers both free and premium plans, but free users still get access to a diverse range of anime series and movies. The platform updates its free library regularly, allowing viewers to enjoy popular and classic titles.
Although ads are included for free users, the overall experience remains enjoyable. Crunchyroll also offers some of the best anime websites dubbed for all worldwide users.
---
4. Funimation: English-dubbed anime galore
If you prefer watching anime with English dubs, Funimation is the go-to website. While it does have a premium subscription option, it also features a selection of anime available for free streaming 🎉. Dive into the world of English-dubbed anime series and experience the magic in your native language.
Whether you're into action-packed shonen, heartwarming slice-of-life 🙂, or mind-bending mysteries, Funimation has something for everyone. Any favorite dubbed anime from there?
Also if you feel bored check out our 15 best isekai anime with super-powered OP mc and enjoy the anime website dubbed for you!
---
5. 9anime: Your One-Stop Anime Destination 😊
9anime is a beloved website that caters to anime enthusiasts of all kinds. With its vast library of anime series and movies, 9anime provides a user-friendly experience and excellent video quality.
The anime websites online also offer multiple servers to ensure smooth streaming, making it an ideal choice for anime lovers worldwide 🤣🤣. As anime websites for free watching it's pretty awesome.
---
6. Anix.to: More Anime, More Fun 😱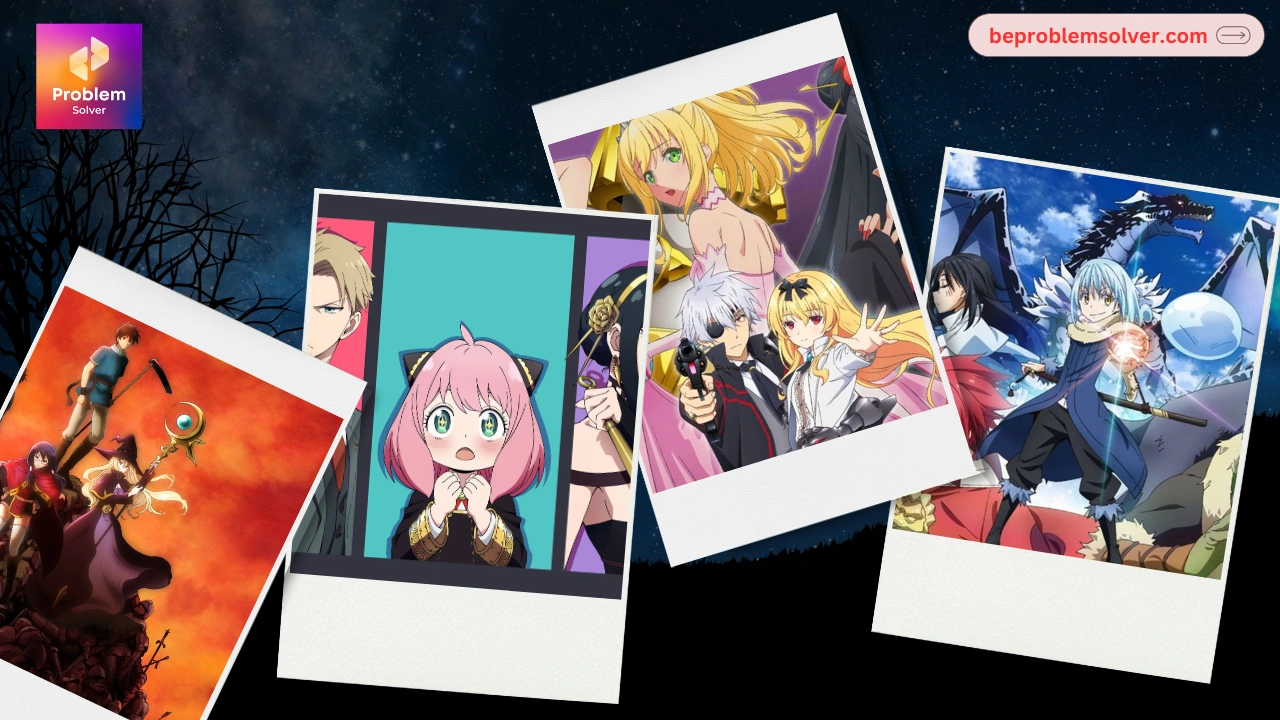 Besides its premium service, Anix.to also features a free channel, constantly updated with fresh episodes. This means you can keep up with the latest anime without paying a dime. Explore new adventures and follow your favorite characters as they embark on thrilling journeys.
🌟 Dive into a World of Endless Adventures and immerse yourself in the Joy of Animation. Discover New Dimensions of fun with Anix.to – your ultimate anime destination!
---
7. GoGoAnime: The Anime Treasure Trove 🤯
GoGoAnime is a treasure trove of anime series and movies, catering to a global audience of anime enthusiasts. With its extensive library and organized categories, finding the perfect anime to suit your mood is a breeze 😋.
Immerse yourself in captivating worlds and discover new adventures on this anime website online 🎇.
---
8. Animepahe: anime websites choice for otaku 🤟
Animepahe stands out as the haven for otaku, offering a diverse and extensive collection of anime. With an intuitive interface, high-quality streaming 😲, and a user-friendly design, it caters to the discerning tastes of anime enthusiasts.
Dive into a world where your anime cravings are not just met but exceeded. Creating a haven for fans to indulge in their love for captivating stories and mesmerizing animation 🎯. Whether you're a seasoned anime aficionado or a newcomer, Animepahe promises a delightful journey through the vast and enchanting realm of anime.
---
Conclusion
Anime websites have revolutionized how fans access their favorite series and movies, making exploring diverse worlds and following compelling stories easier 😝. The anime websites to watch mentioned in this blog post offer a wide range of anime titles. To ensure there's something for everyone to enjoy without any subscription fees.
As you delve into the enchanting world of anime, remember to support the industry by considering premium subscriptions or purchasing official merchandise when possible 👏. So, gather your friends, grab snacks, and embark on an unforgettable anime journey!
Also, feel free to check out our previous post on creating a PHP Contact Form in just 3 steps. Or check how to build an Online Quiz System in PHP (with source code) in 2023.
Keep reading! Ta-Da! 🥳