Introduction
Before you ask, yes I'm a big isekai anime fan and otaku. Just a bit though, haha!
Is anime for children? A few years back when I was unknown to the otaku world I would have said yes.
Yup, you heard me right I was an ignorant fool!
I admit. And humbly apologize.
But now after years of being an anime fan, I would say anime as a word can be misleading.
Anime caters to a huge audience of a variety of tastes from comedy and slice of life, to hardcore gore and violence. Some go into spooky stuff paranormal and others poke into topics like Isekai. My own favorite genre of anime.
Isekai means when our protagonist ends up in another world which is usually fantasy or sci-fi. I dig both of them equally no comparison.
So without any further ado let me tell you my top 10 recommendations in Isekai. Don't worry I will try to minimize the spoiler as much as possible:
---
1. That Time I Got Reincarnated As A Slime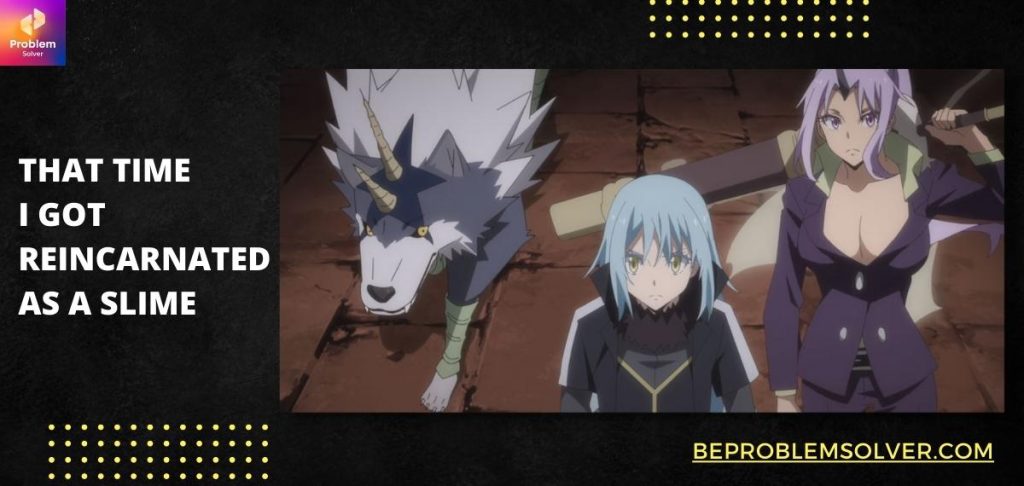 This anime needs no introduction from someone like me. A novice anime fan. But I will give you a short intro anyway. If for some reason you missed this cult-following isekai anime to watch.
Our hero Saturo is reincarnated as a slime in a fantasy world.
Yup! Not a human, elf, or even a dragon. He gets to be a slime.
Sounds lame right? Nope! You got fooled by its name. 😝
Without giving you too many spoilers, I would just tell you that like any isekai anime protagonist, our Slime hero is super fun and OP at the same time. But making the story shine is the amazing complement of other characters you will get attached to besides the hero.
From dragon as best friend to ogre subordinates, our hero meets everyone on this journey.
That Time I Got Reincarnated As A Slime anime story is smooth and fun yet fully action-packed. Character arks mature organically and you never feel anything rushed or dull. Even villains in the story have their ark and you will love how they challenge the hero.
After two full long seasons and a third one upcoming, That Time I Got Reincarnated As A Slime, is too awesome for you to miss. And from grapevine news, we might have the 3rd Season soon in which our hero demon slime will go on further adventures.
My raving about having amazing memories with this anime is probably not much justice. But next time you are in a break session, just watch the anime. You won't regret it!😊
---
2. The Rising of the Shield Hero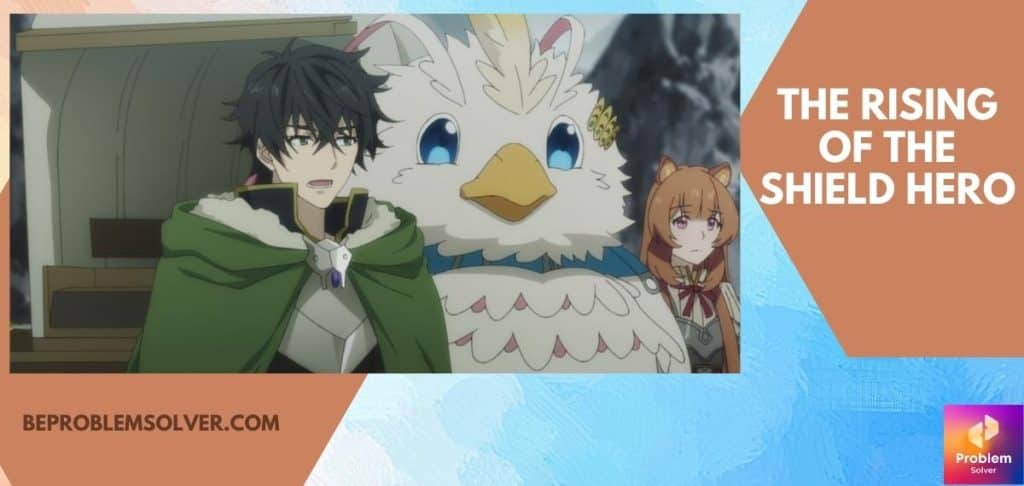 The Rising of the Shield Hero starts out as dark action drama anime. But once you spend a little time with the story and our hero Naofumi, you get hooked.
Not kidding. This Isekai anime story is an action-driver yet thought-provoking at the same time.
Our hero does actions of niched antiheroes like Batman or Deadpool. But he even surpasses any and all your expectations. Gives you a sense of kinship with Naofumi.
Like all great isekai anime our protagonist joins up a stellar cast of supporting characters. And they make our hero shine even more. Turning slowly our hero into someone you can fall in love with.
Believe me, The Rising of the Shield Hero is a must-watch. Anyone who loves a great story and loves a caring yet stubborn protagonist, then you must watch this anime in 2022 especially since 2nd Season has just completed airing, where even more companion has joined the Naofumi teams.
So what are waiting for? Go and watch!😎
---
3. Sword Art Online (SAO)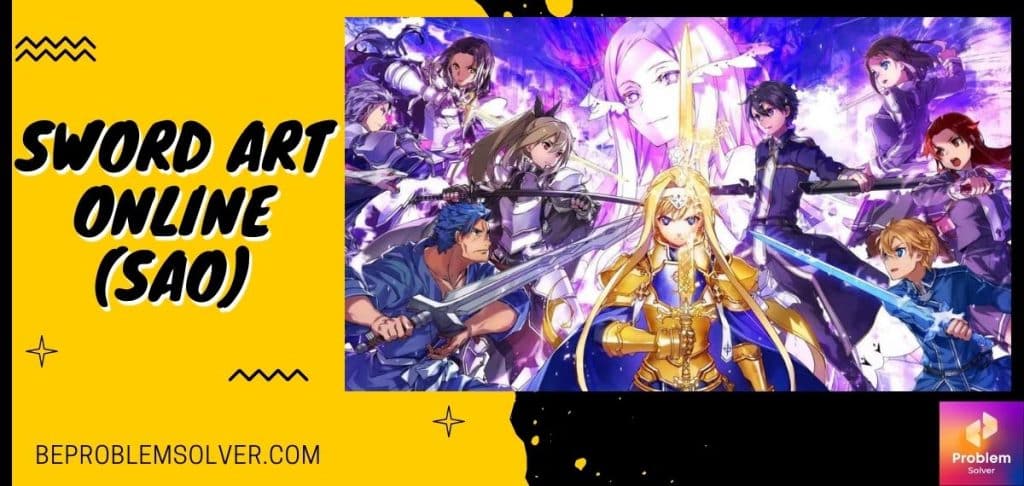 When it comes to SAO or Sword Art Online isekai anime fans can be hugely divided. Some love this action-adventure-driven anime. While some complain characters' arcs in this anime are flat.
However, I consider SAO an amazing anime. The story feels pure bliss when it comes to action-packed events. Our hero Kirito is focused and stubborn which sometimes feels like he is surprising his emotions but when you think about his situation it's not so out of character.
The supporting cast in Sword Art Online is big and the characters are well developed. The story raises a good question about the future of techs such as virtual reality and the metaverse.
You will understand more, once you binge this isekai anime. I don't want to spoil everything for you. 🤓
Stop waiting! And go watch this anime.
---
4. Arifureta: From Commonplace to World's Strongest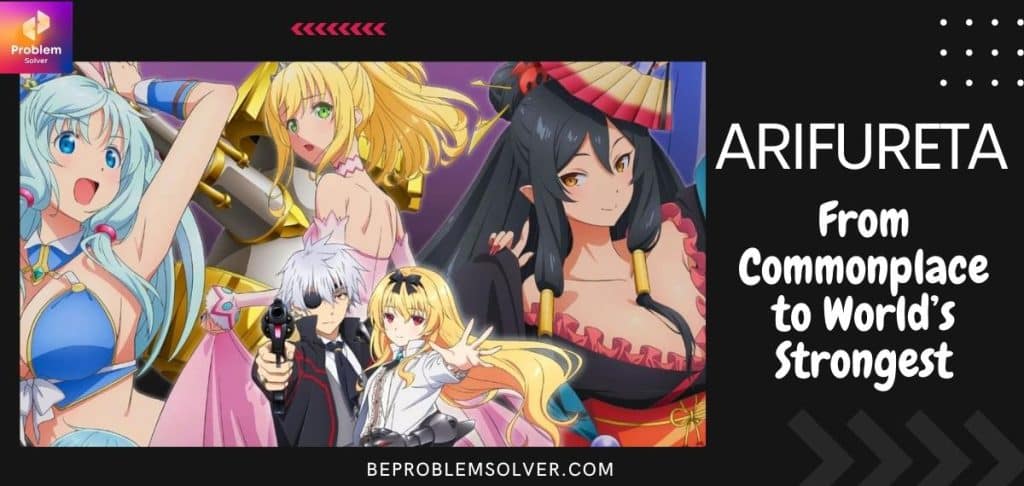 What if you got summoned to an Isekai world and forced to fight monsters? Not only that but you don't have any good skills but a very commonplace job. And on top of that, your friends try to kill you.
Seems a lot. Right! 😵
Our otaku hero Hajime gets thrust into situations, you cannot even imagine. Yet as a super OP isekai hero, he overcomes them and crushes his opponent with a no-nonsense attitude.
If you felt like your hero need not be nice to do a good deed. Then Arifureta: From Commonplace to World's Strongest is the must-watch isekai anime for you in 2022. And with its 2nd Season recently wrapped, we can always look forward to next season where Hajime Nagumo will take on the Isekai God himself. 🤯
Don't believe me! Watch and believe it yourself.
---
5. Cautious Hero: The Hero Is Overpowered but Overly Cautious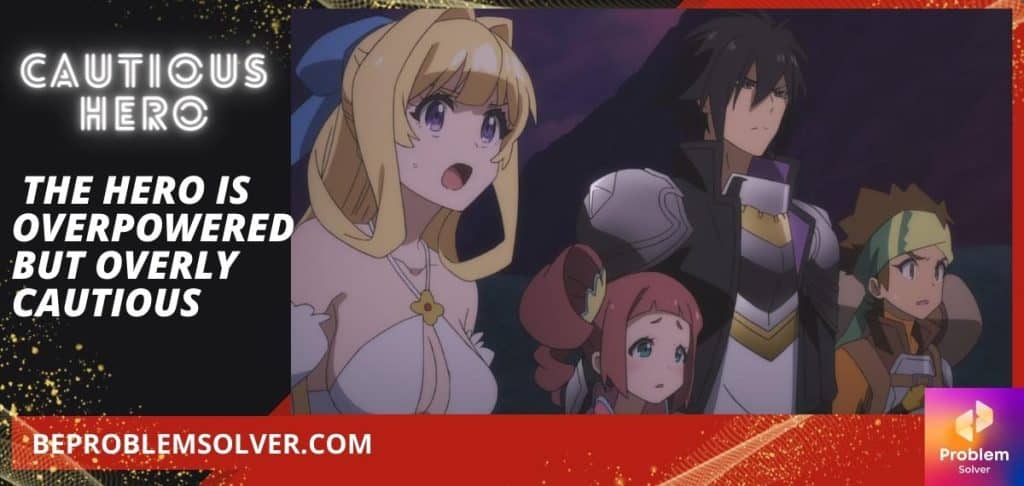 Good Comedy is hard! And a great comedy-filled isekai anime to watch in 2022 is pretty rare.
But there are few animes. One is Cautious Hero: The Hero Is Overpowered but Overly Cautious.
As the name suggests, our hero is OP but super cautious at the same time. When Seiya Ryuuguuin, our hero is summoned by a novice Goddess to save an Isekai world, our great comedy adventure begins.
There are much anime with Goddesses as companions. But none compare to Ristarte who is the perfect counter to our hero. She is fun, adventure-prone and best of all brings out the humanity in Seiya.
Despite being comedy anime, with a splash of isekai, Cautious Hero has an emotional side to the story too. This brings it to the complete package you want an anime to watch in 2022. So run! 🤗
---
6. The Dungeon of Black Company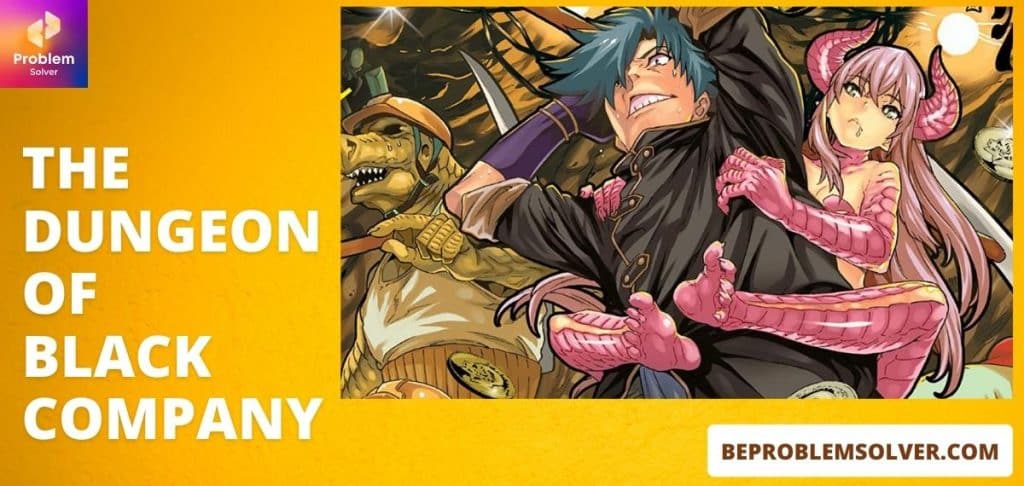 Is it possible for the Isekai Anime hero to not have any powers? You would think it impossible. But the Dungeon of Black Company protagonist Kinji Ninomiya is one such hero.
Without any powers and a bunch of hilarious companions, Kinji set out to dominate the isekai world he gets pulled into. How do you ask? By using the oldest tool available: brains and money.
This anime will make you laugh constantly with its characters, story plots, and even the music. And no matter hard you try you won't find a cliche plot twist in this anime–which is something surprising.
So if you want a fun anime without any doubt, Dungeon of Black Company fills in the role.
---
7. How Not to Summon a Demon Lord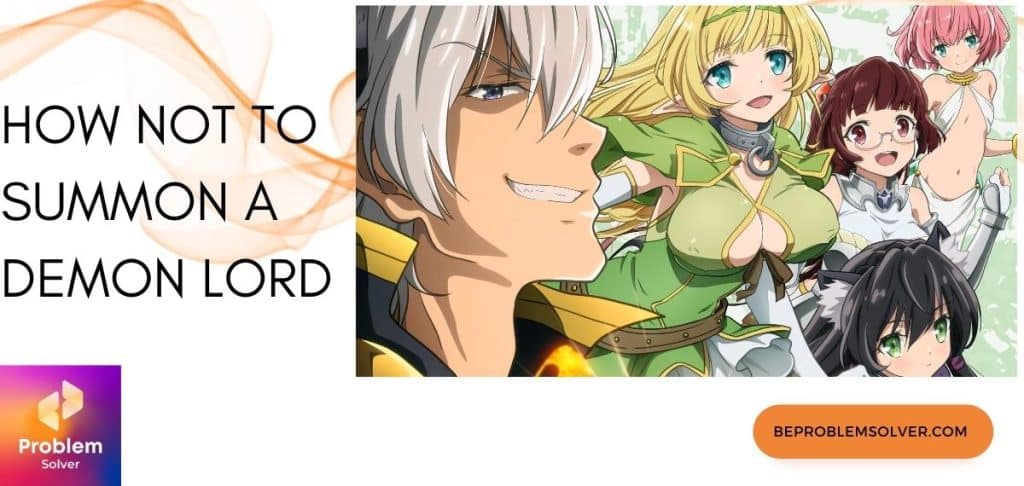 Otaku and shut in, the hero of our anime is summoned to Cross Reverie. And to save the world he uses his OP powers to pretend to be a demon lord. You can imagine how much trouble he invites.
Despite the problems, his comedic approach, and caring nature will make you like our hero/demon Diablo as he and his companion go on an adventure to save the world.
With 2 full seasons, How Not to Summon a Demon Lord, is an amazing light-hearted, comedy-filled story that you can watch anytime and anywhere. 😉
---
8. Log Horizon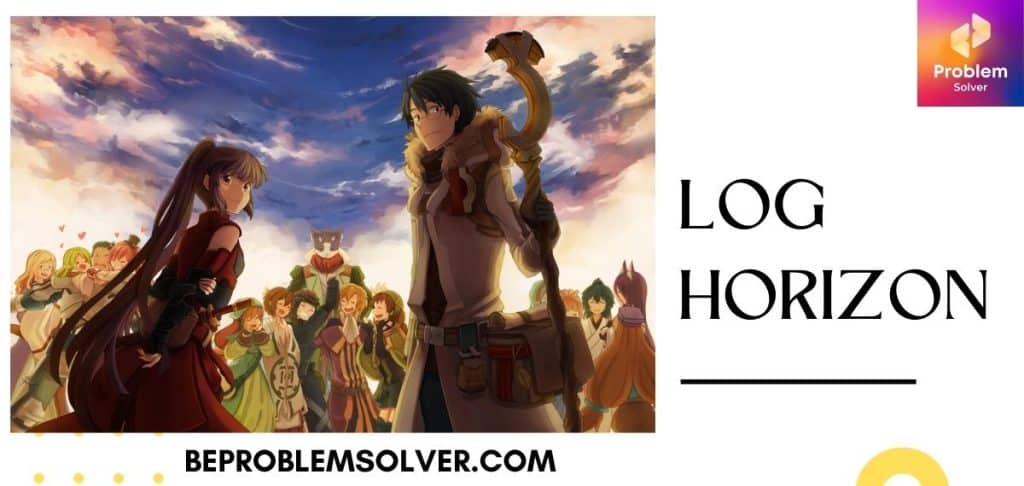 Ok, we all have dreamed of going to a fantasy world where we have all kinds of cool powers. But what if you can't come back? That's what happens to our protagonist Shiroe.
After being sucked into Elder Tale World, Shiroe bands up with his former friends and try to overcome all the obstacle they face.
Log Horizon's story is brilliant and flawless. Character arcs are ever-growing just like this anime's fan following ever since its release. Watch this anime and enjoy the fantasy world of Elder Tale World.
---
9. How a Realist Hero Rebuilt the Kingdom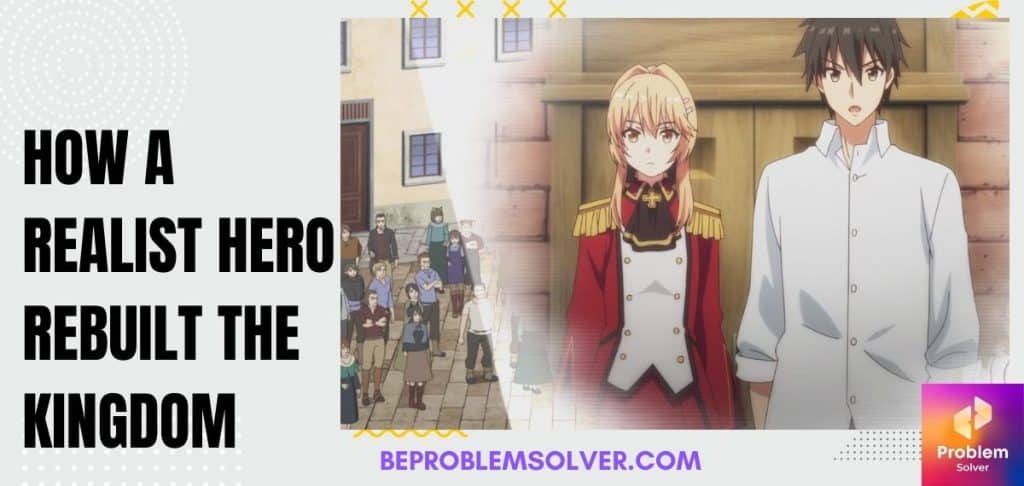 Our hero Kazuya Souma is not your average Isekai anime protagonist. His way of doing heroic things is pretty realistic and shows how a man can achieve great things without magic and OP skills.
The anime story revolves around our hero and his fiance, which he never asked for certainly. The growth of characters and pacing of the story arc is great. Even war scenarios are realistic and show how a Realist hero handles a crisis. 🤩
Want to know more? I don't think so. I don't like giving spoilers so better go watch this amazing anime! Asap!
---
10. Jobless Reincarnation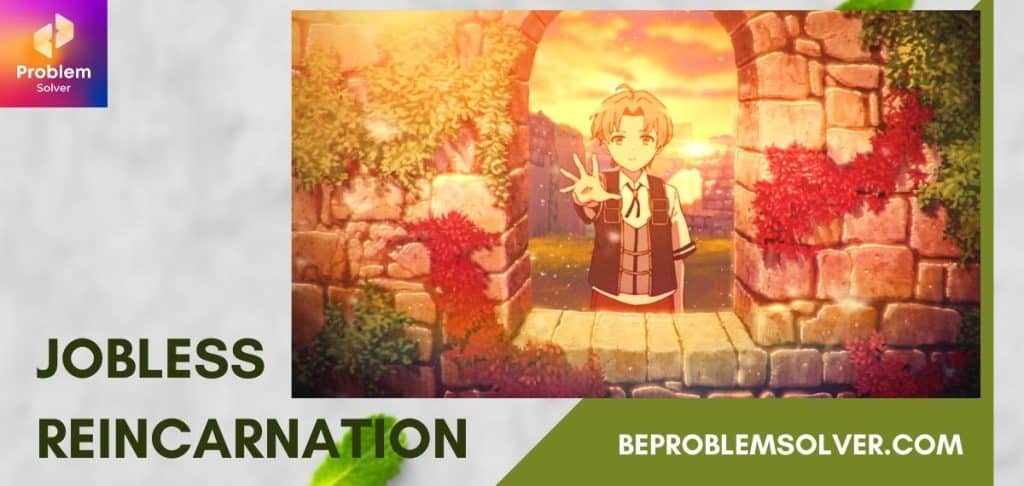 In Jobless Reincarnation, our hero Rudeus is reincarnated with great power but his memories of being bullied and losing his parent still haunt him. How he grows and overcomes his past fears and mistakes is what makes this anime so popular.
Few anime raise social issues 🙌 as effectively as this reincarnation anime does. At the same time, you have an adventure, comedy, and a sense of exploration in the story arc.
With two seasons finished and a third season upcoming, this story is going strong. Watch it and know why it made it to our top 10 isekai anime list.
---
Conclusion
Personally, I think we all love to escape mortal worries and day-to-day activities from time to time. And what better way than to dive into an entirely different world? Filled with sorcery, swords, and sometimes magic guns.
With isekai anime, nothing is out of the world. 🌎
So when you feel tired from coding or work, like I do most time. Hook yourself up with an episode of isekai anime. Or if you're a reader you can even try manga of these series. And relax your mind with some deserved fun.
What do you think? Let me know!
If you like this post, do check out our other posts about the free and powerful code editor – Visual Studio Code. Or you can check out my post about page scroll animation.
This is Problem Solver saying Ta-da! 👋